Find Franklin & Sons across London Cocktail Week
London Cocktail Week is the biggest city-wide celebration of cocktails in the world, which took place between 13-23 October 2022.
Launched in 2010 – London Cocktail Week is the world's original Cocktail Week, and taking place in the cocktail capital of the world – it is one of the most exciting ways to discover the London bar scene up close and personal.
Getting a London Cocktail Week wristband is the perfect way to explore the city's unrivalled cocktail scene – giving you access to £7 Signature Cocktails in 300 of the best bars in London. Each bar partner with is hand-picked for excellence and with a wristband valid for the full length of the festival – you can visit and explore them at your own pace.
Franklin & Sons were in an array of cocktails in the below venues:
Berns Tavern at The Edition – Unclock Me
Omeara Cantina – The Lyric and Apple Highball
The Gibson – Whisky & Spice
Burlock – St Phillip Fizz
Kraft Dalston – Tea's me Tease Me
Wild Honey – Primrose
Lina Stores – Monte & Tonic
The Jones Family Kitchen – Pink Garden
The Arbitrager – Blood Orange Fizz and Mountain Side Fizz
Demon, Wise & Partners – Marine Aperitif
Goodsway – Apple Highball
Electric Shuffle (Canary Wharf) – Rosemary Sevilla
The Flight Club (Bloomsbury) – Grove is in the Heart
The Flight Club (Islington) – Cu-no-Tini and Root 60
The Flight Club (Shoreditch) – Walking with Flora and Sweet Soul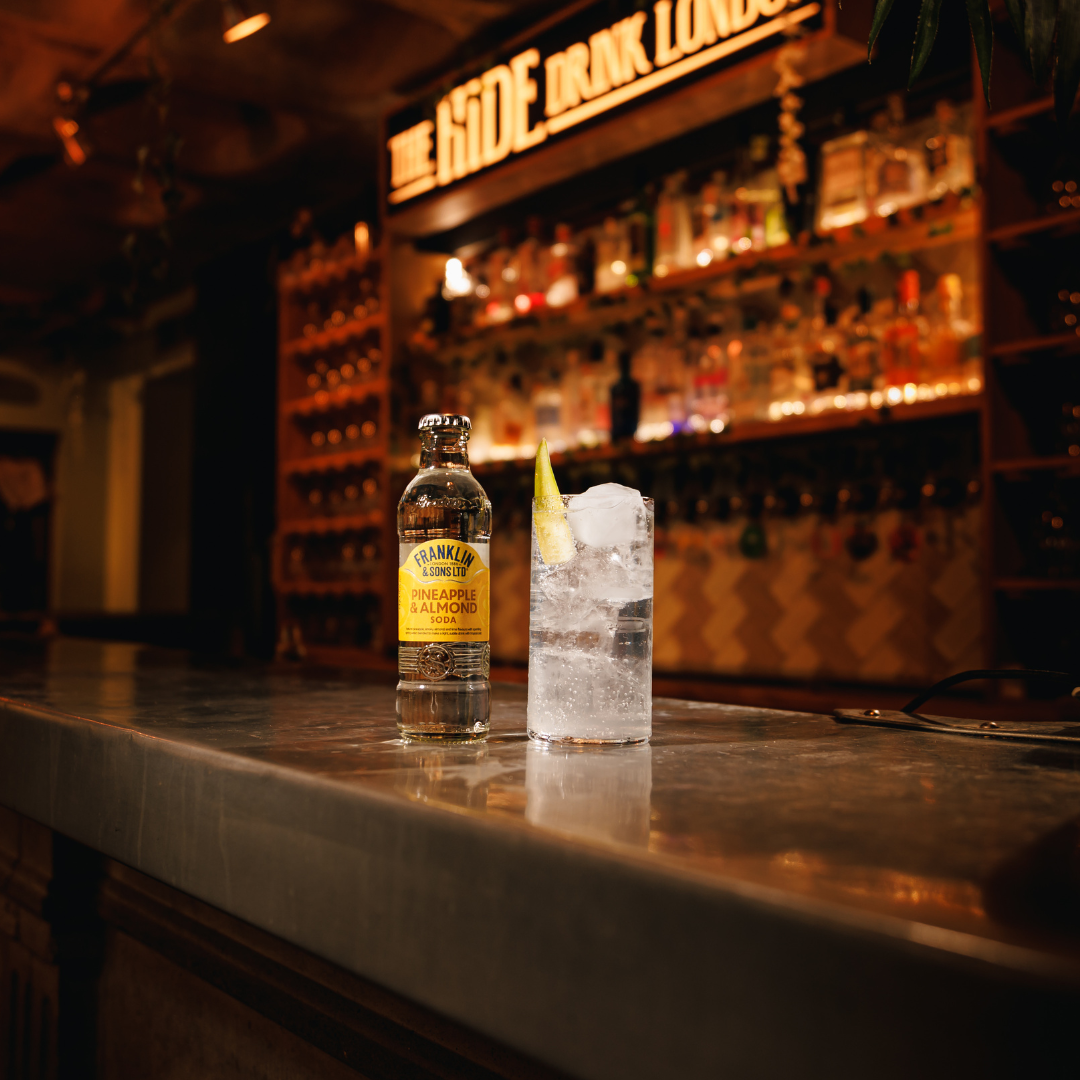 The Mountain Tea Trials at The Hide London
Everleaf Mountain Non-Alcoholic Bittersweet Aperitif
Beefeater London Dry Gin
Green Tea Syrup
Top with Franklin & Sons Pineapple & Almond Soda
Blooming Royale at The Flight Club (Victoria)
Tanqueray Blackcurrent Royale Gin
St Germain Elderflower Liqueur
Lime Juice
Gomme
Strawberry Puree
Raspberry Puree
Top with Franklin & Sons Traditional Dandelion & Burdock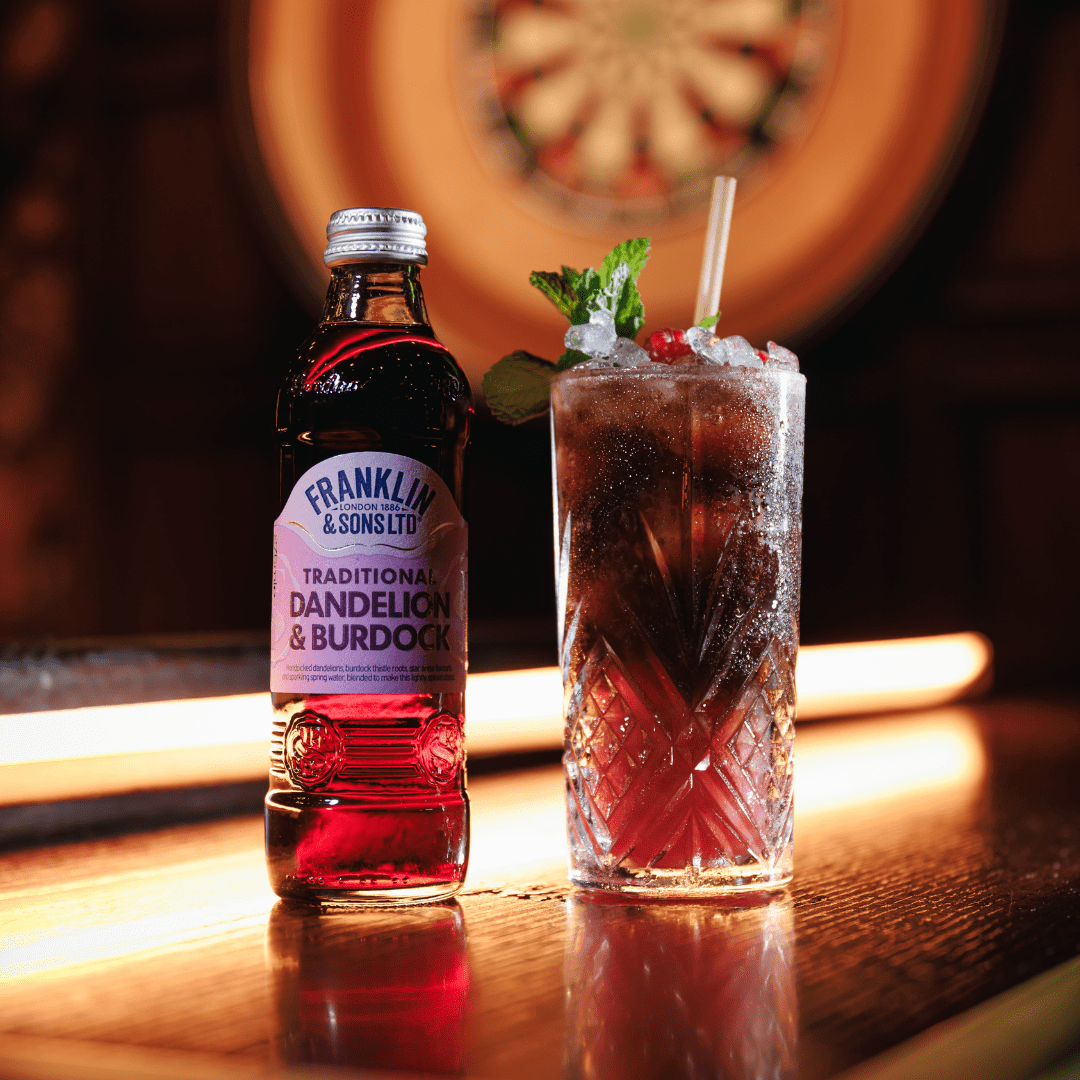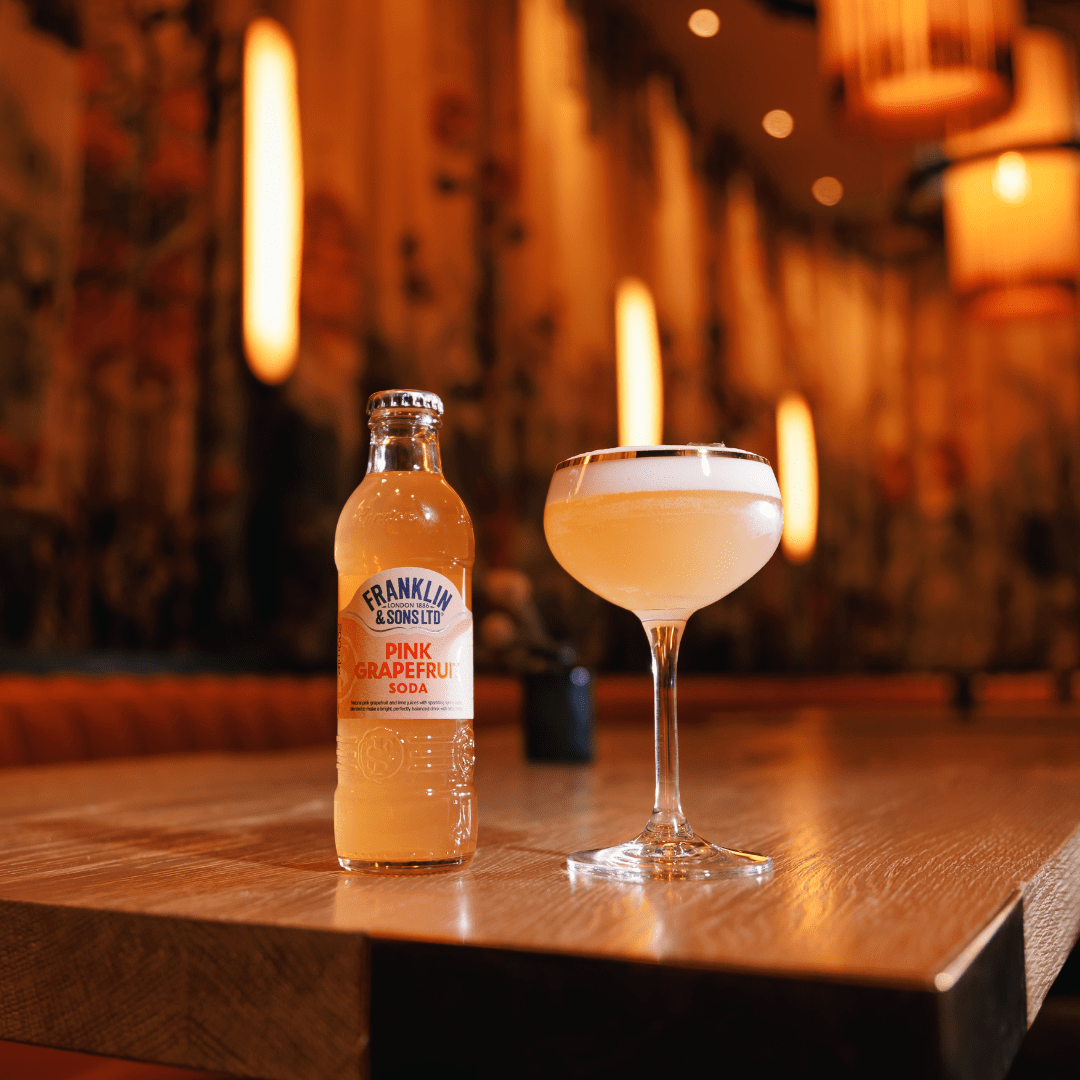 Blossom Seeds at Rockwell at Trafalgar St James
Seedlip Spice 94 Non-Alcoholic Spirit
Seedlip Grove 42 Non-Alcoholic Spirit
Mandarin Marmalade
Lemon Juice
Aquafaba
Top with Franklin & Sons Pink Grapefruit Soda
Garnish with a basil leaf
Striding Collins at St James Bar at Sofitel St James
Johnnie Walker Green Label Whisky
Amaro Santoni
Orange Oleo-Saccharum
Top with Franklin & Sons 1886 Soda Water