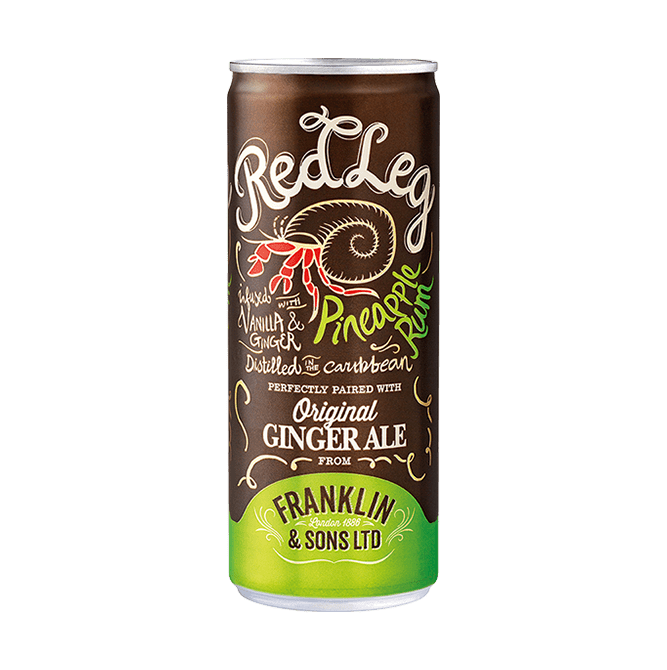 REDLEG PINEAPPLE RUM & FRANKLIN & SONS ORIGINAL GINGER ALE
£20.00
Franklin & Sons Original Ginger Ale is blended with RedLeg Pineapple Rum to elevate the flavours and balance out the flavours of caramel with steeped ginger.
Available in 250ml cans online and at selected Co-Op and Morrisons stores.
Read more
6.58g
Carbohydrates*
* of which sugars: 6.52g
0.06g
Protein, Fibre, Fat & Salt
Not What You're Looking For? Try These...