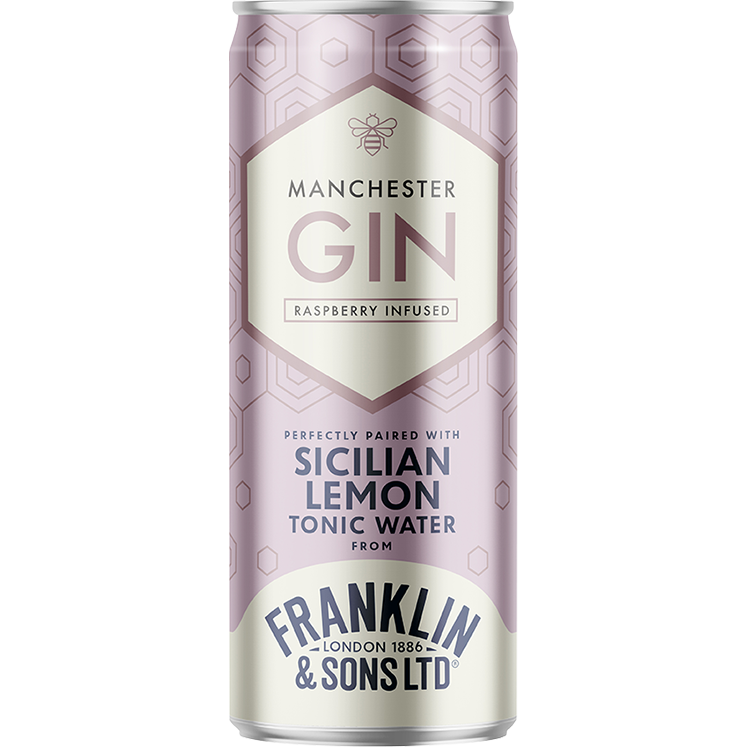 Manchester Gin Raspberry Infused Gin & Franklin & Sons Sicilian Lemon Tonic
£20.50
Franklin & Sons Sicilian Lemon Tonic Water paired perfectly with Manchester Gin Raspberry Infused to create a refreshingly citrus yet sweet twist on classic G&T.
Available in 250ml cans.
Read more
8.37g
Carbohydrates*
* of which sugars: 8.2g
0.5g
Protein, Fibre, Fat & Salt
INGREDIENTS
Sparkling water, Manchester gin, sugar, Lemon comminute (3%), Lemon juice from concentrate (2.5%), citric acid, natural flavours including quinine and cinchona bark extract, gum acacia, natural colour from carrot concentrate, ascorbic acid.
Not What You're Looking For? Try These...