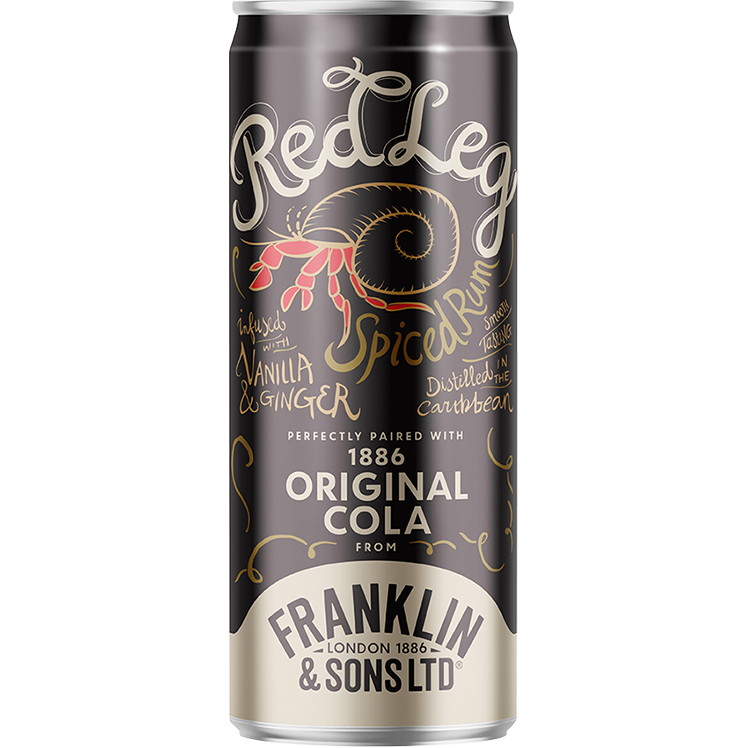 RedLeg Spiced Rum & Franklin & Sons 1886 Cola
£20.50
Franklin & Sons 1886 Cola provides the perfect pairing for RedLeg Spiced Rum to create a sweet and spicy aroma with an incredibly smooth taste.
Available in 250ml cans online and at selected Co-Op and Morrisons stores.
Read more
7.54g
Carbohydrates*
* of which sugars: 7.45g
0.06g
Protein, Fibre, Fat & Salt
INGREDIENTS
Sparkling water, RedLeg rum, sugar, brewed ginger extract, BARLEY MALT extract, natural flavouring, phosphoric acid (acidifier: E338), caramel sugar syrup, caffeine
Not What You're Looking For? Try These...