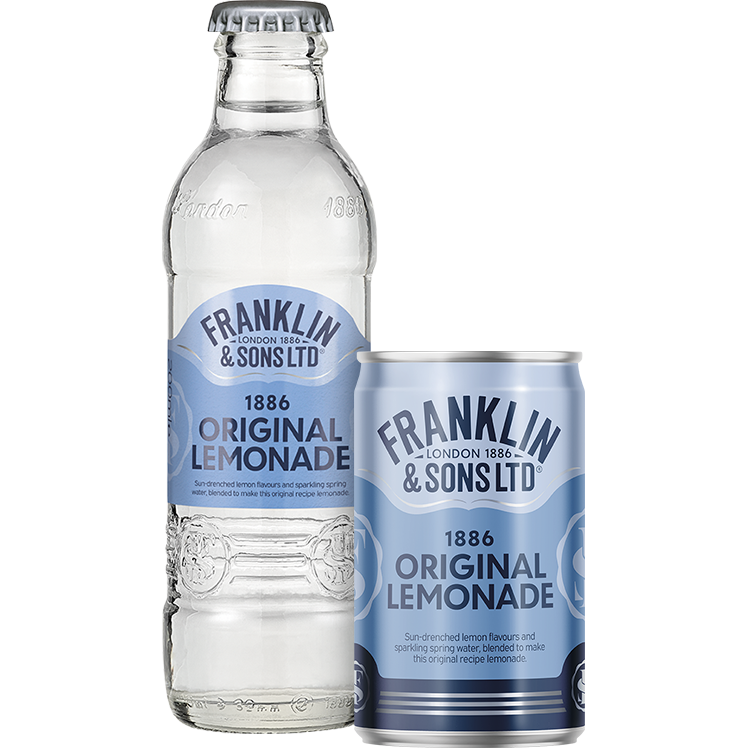 1886 Original Lemonade
From £17.00
From £20.00
Sun-drenched lemon flavours and sparkling water blend together to make this original recipe lemonade. Perfect for drinking neat, adding to a spirit or an ingredient in a cocktail.
Available in 200ml bottles and 150ml cans. 
Read more
10g
Carbohydrates*
* of which sugars: 10.04g
0g
Protein, Fibre, Fat & Salt
INGREDIENTS
Sparkling spring water, sugar, lemon juice from concentrate (3%), acidifier: citric acid, natural flavours, antioxidant: ascorbic acid. Gluten-free. Contains no artificial colours, flavours or sweeteners and no preservatives.
Not What You're Looking For? Try These...