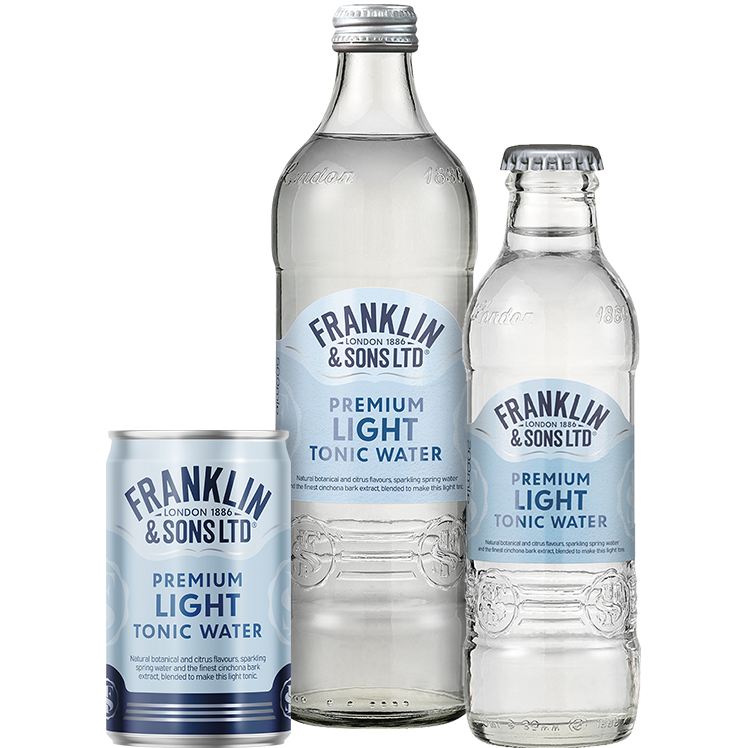 Premium Light Tonic Water
From £13.50
From £20.00
From £17.00
Our Premium Light Tonic Water uses the same natural botanical and citrus flavours of our Premium Indian Tonic Water but provides a slim-line version without compromising on flavour.
Pairs perfectly well with navy style gins and vapour infused gins.
Available in 200ml and 500ml bottles and 150ml cans.
Read more
4.9g
Carbohydrates*
* of which sugars: 4.9g
0g
Protein, Fibre, Fat & Salt
INGREDIENTS
Sparkling spring water, fructose, acid: citric acid; natural flavours including quinine. Contains no artificial colours, flavours or sweeteners and no preservatives
Cocktails That Use Our Premium Light Tonic Water
Not What You're Looking For? Try These...