Fresh start
With Franklin & Sons Elderflower & Cucumber Tonic Water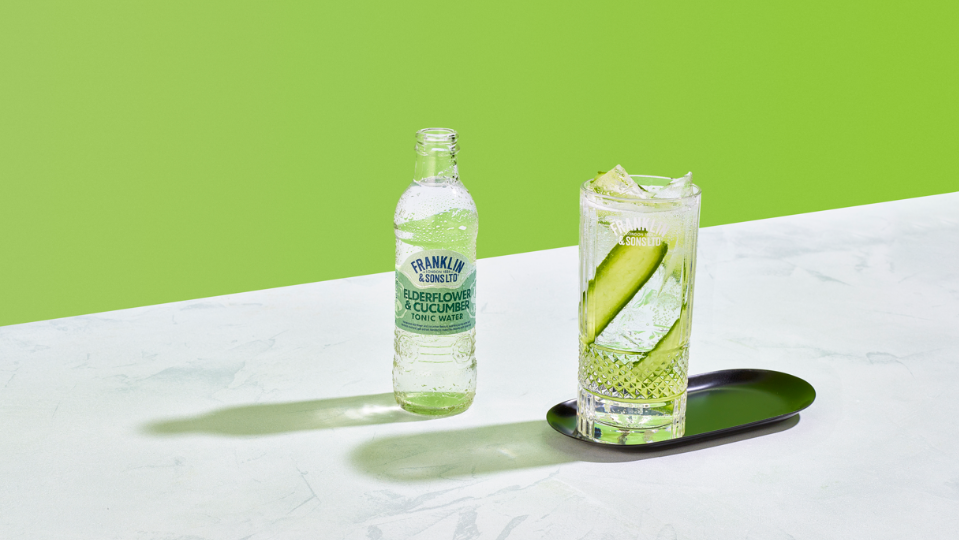 Simple yet remarkable, this cocktail is perfect for spring sipping and effortless to create. Franklin & Sons Elderflower & Cucumber Tonic Water adds a burst of refreshing flavours and brings a new element to a G & T.
Ingredients:
50ml Edinburgh Gin Original
Method:
Pour all ingredients into a highball glass, add ice and then gently stir. Garnish with a slice of cucumber.
Products Used in Fresh start