Winter Sun
With Franklin & Sons Sicilian Lemon Tonic Water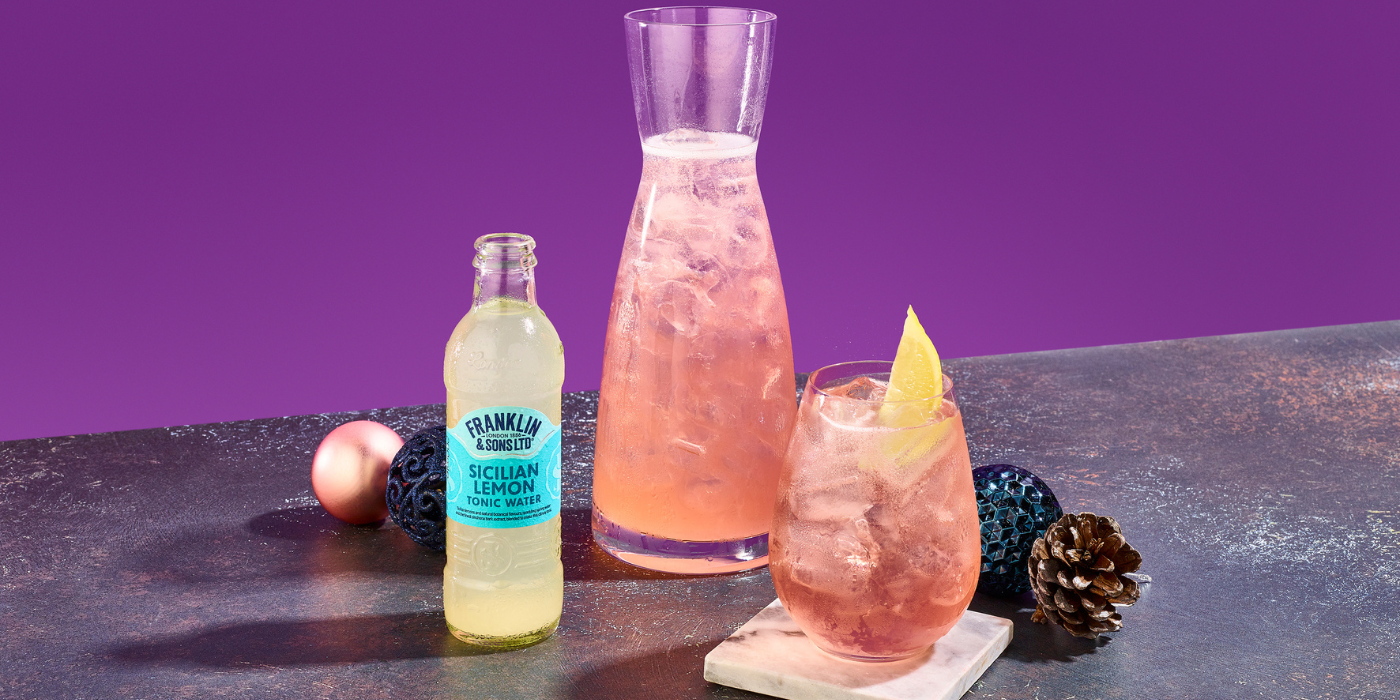 The perfect drink for the cold winter nights. The perfect blend of earthy, tropical and spiced nights that will leave you wanting more!
Ingredients:
50ml Reposado Tequila
75ml Pineapple Juice
10ml Cinnamon Syrup
15ml Lime Juice
Lemon Wedge (to garnish)
Method:
Fill a highball glass with ice then add tequila, pineapple juice, cinnamon syrup, lime juice and Franklin & Sons Sicilian Lemon Tonic Water. Gently stir and garnish with a lemon wedge to serve.
Products Used in Winter Sun