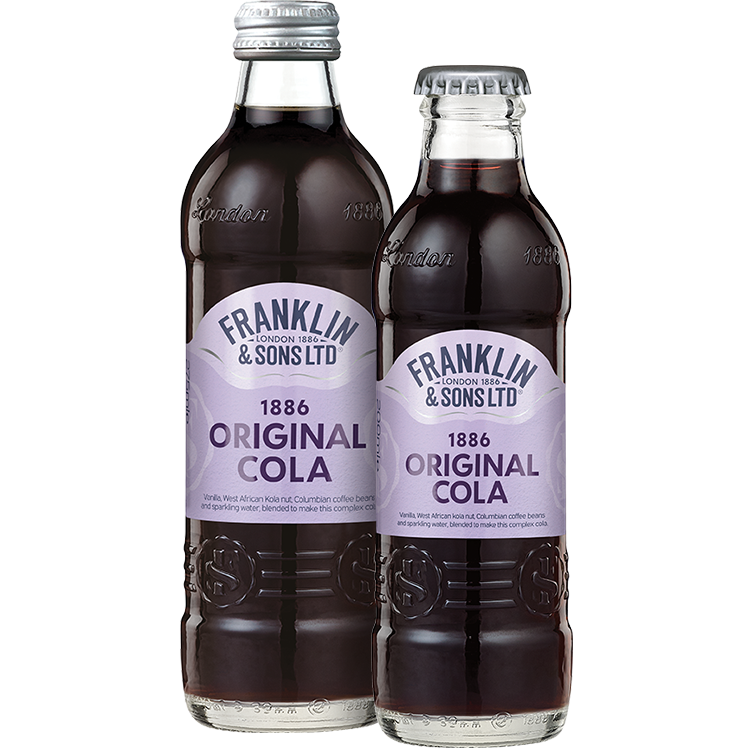 1886 Original Cola
From £14.00
From £20.00
A truly unique blend of vanilla, West African kola nut, Colombian coffee beans and sparkling water make our cola complex but full of flavour.
Available in 200ml and 275ml bottles. 
Read more
10g
Carbohydrates*
* of which sugars: 9.9g
0g
Protein, Fibre, Fat & Salt
INGREDIENTS
Sparkling water, sugar, the ferment of water, sugar and ginger extract; BARLEY MALT extract, natural flavouring including caffeine, acid: phosphoric acid; caramel sugar syrup, natural extracts.
Contains gluten.
Cocktails That Use Our 1886 Original Cola
Not What You're Looking For? Try These...