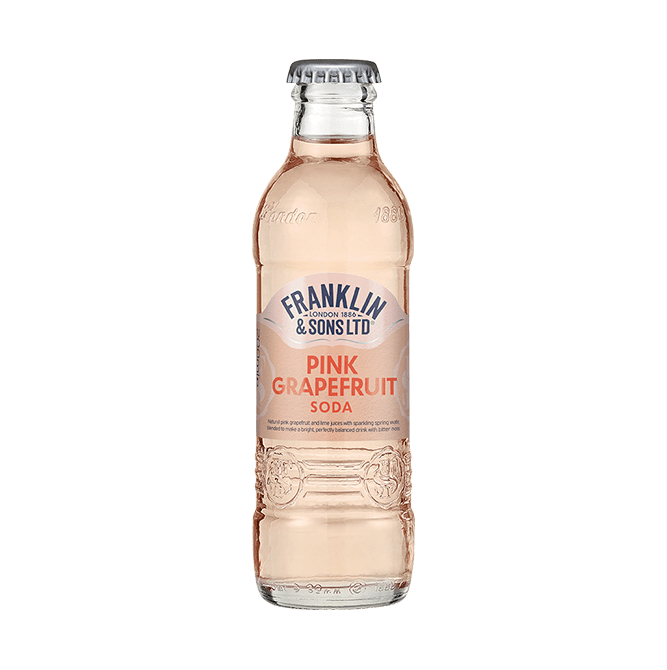 Pink Grapefruit Soda
£20.00
Our new Pink Grapefruit Soda is a natural blend of pink grapefruit and lime juices with sparkling water. It makes for a bright, perfectly balanced drink with bitter notes.
Available in 200ml bottles.
Read more
4.88g
CARBOHYDRATES*
* of which sugars: 4.88g
0.1g
PROTEIN, FIBRE, FAT & SALT
Ingredients
Sparkling spring water, fruit juice from concentrate (pink grapefruit 5%, lime juice 5%), fructose, natural flavourings, acid: citric acid; colourings: black carrot from concentration, algal carotenes.
Cocktails That Use Our Pink Grapefruit Soda
Not What You're Looking For? Try These...