Paloma
With Franklin & Sons Pink Grapefruit Soda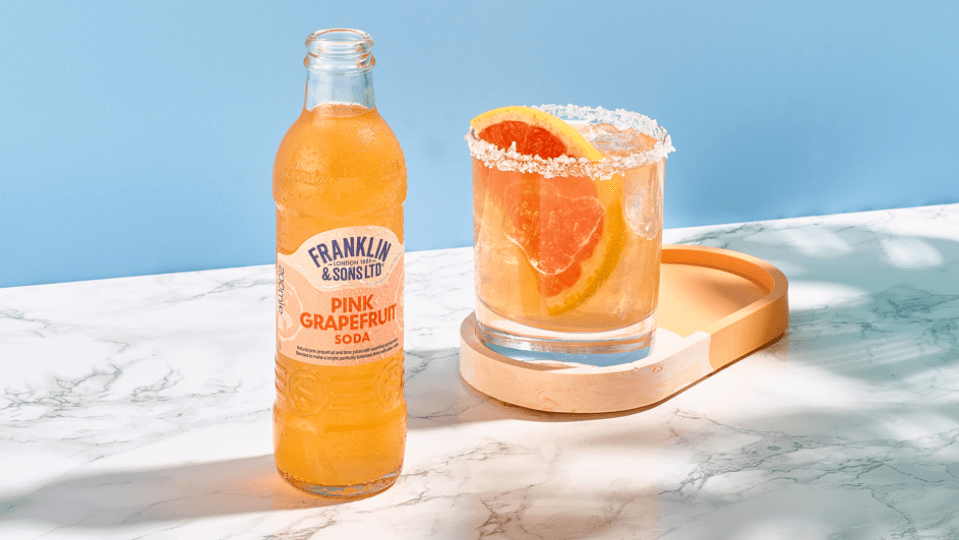 Our remarkable Pink Grapefruit Soda elevates the classic Paloma, creating a popular Franklin & Sons serve of the summer.
As one of the six products we ran through sensory testing, consumers found our Pink Grapefruit Soda to have an excellent balance of carbonation, with a delectable citrusy bite. And at the 2023 Bartender's Brand Awards, it was awarded gold for design and value, and silver for taste.
Citrus is set to continue being a huge flavour for tonics, sodas, and softs in 2023 and beyond. Within the category, grapefruit citrus options like our Pink Grapefruit Soda are fast becoming a go-to mixer – adding a familiar yet exploratory element to highballs and spritz serves. This remarkable serve received the prestigious Master accolade at the Tonic & Mixer Masters 2023.
Ingredients:
Method
Add the first three ingredients and stir them into an ice-filled glass. Top with Franklin & Sons Pink Grapefruit Soda and garnish with a slice or wedge of grapefruit. As an optional extra you could first rim the glass with salt.