Did you see our April Fools? The first tonic in space takes flight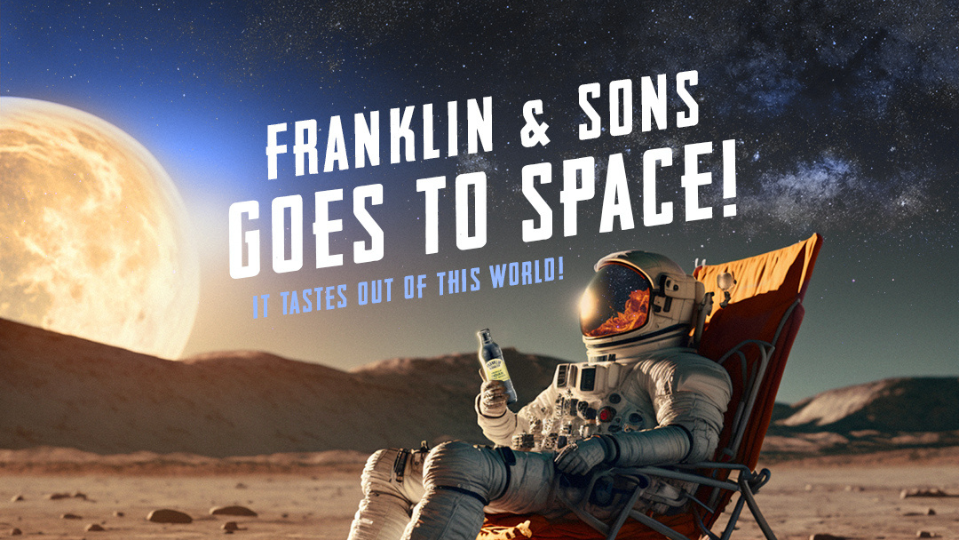 Did you see our April Fools?
Pioneers of premium tonics, sodas, and soft drinks Franklin & Sons are launching into outer space, with their new Sensory Space Tasting Programme, or SST Programme.
The brand has revealed that tasting flavours and combinations in zero gravity is the future for liquid development, and wonders why has nobody boldly gone here before? In zero gravity, the liquid coats your tongue, creating an out-of-this-world over-sensory experience where you can taste every single element of the liquid across the palate.
Their range of premium tonics, sodas, and soft drinks has been tested on zero gravity 'parabolic' flights, with their liquid development team now suiting up for an outer space mission.
While an outer space G&T is potentially a light year or two from creation, the brand will let nothing slow it down, solving issues like delivery of the product out of the bottle. Once the liquid is outside the bottle, it needs to be recollected, resealed and then carefully placed into a mixer to then be mixed, before it finally can be consumed. Other than that, a gin and tonic is perfectly suited to space.
James Stimson, Senior Brand Manager at Franklin & Sons: "Across the tonic water industry, the sky's always been the limit for R&D. So, a natural path for our product development was taking our products beyond the stratosphere, to gain a cutting edge in flavour, and lead into the future of discovery."
"An exciting side to this, is that the first gin and tonic in space is set to involve Franklin & Sons."
"In a galaxy full of normal, why drink ordinary tonic water. Drink extraordinary."