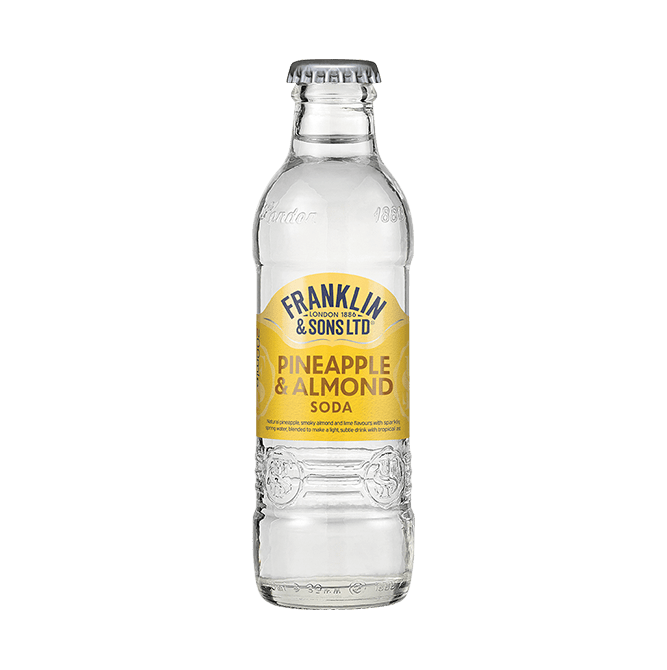 Pineapple & Almond Soda
£20.00
A light and low soda that doesn't compromise on flavour. The natural pineapple and lime provide a tropical hit whilst the almond adds a smoky finish.
Pineapple & Almond Soda blends perfectly with fruit and coconut flavoured rums.
Available in 200ml bottles. 
Read more
4.8g
Carbohydrates*
* of which sugars: 4.8g
0g
Protein, Fibre, Fat & Salt
INGREDIENTS
Sparkling water, sugar, acid: citric acid; natural flavourings. Vegan friendly and gluten-free. Contains no artificial colours, flavours or sweeteners and no preservatives.
Cocktails That Use Our Pineapple & Almond Soda
Not What You're Looking For? Try These...