Fig & Vermouth Breeze
With Franklin & Sons Rosemary & Black Olive Tonic Water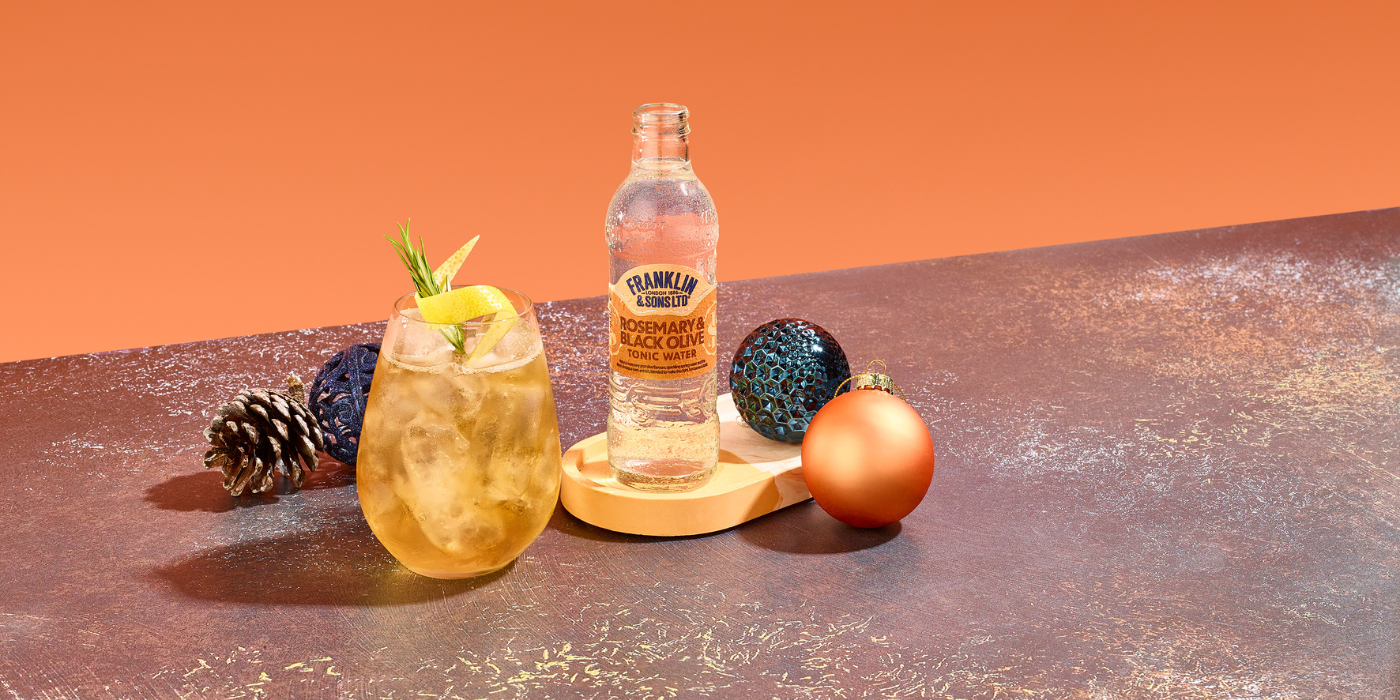 Elevate your drink experience with a harmonious blend of vermouth, sherry, and crème de fig to create a cocktail that will truly tantalise your taste buds. Our Rosemary & Black Olive Tonic water offers a unique aromatic flavour to add a delightful twist.
Ingredients:
50ml Vermouth
20ml Sherry
5ml Crème de Fig
Thyme (to garnish)
Dried Fig (to garnish)
Method:
Fill a highball glass with ice, then vermouth, sherry, crème de fig, Franklin & Sons Rosemary & Black Olive Tonic Water. Gently stir and garnish with a dried fig and rosemary sprig to serve.
Products Used in Fig & Vermouth Breeze