Franklinstein
With Franklin & Sons Elderflower & Cucumber Tonic Water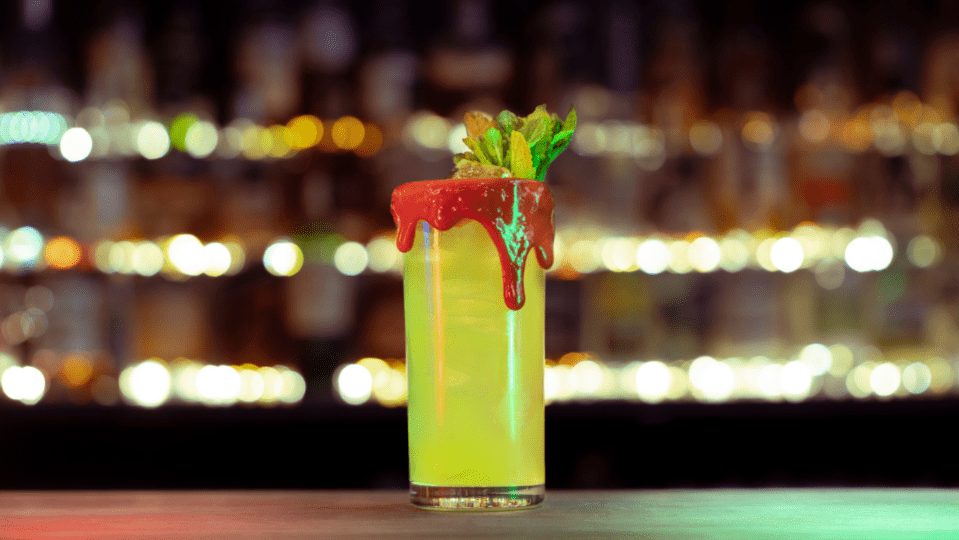 A Halloween treat for those who love a complicated but 'Instagrammable' cocktail.
INGREDIENTS:
50ml Gin
20ml Lemon Juice
15ml Green Apple Syrup
20ml Cucumber Juice
METHOD
The 'blood' dripping down the side of the glass is a raspberry coulis which is thickened with cornflower. Place the glass into the mixture to coat the outer. Add all the ingredients into a highball glass and garnish with mint.
Products Used in Franklinstein