Rose on the rocks
With Franklin & Sons Premium Indian Tonic Water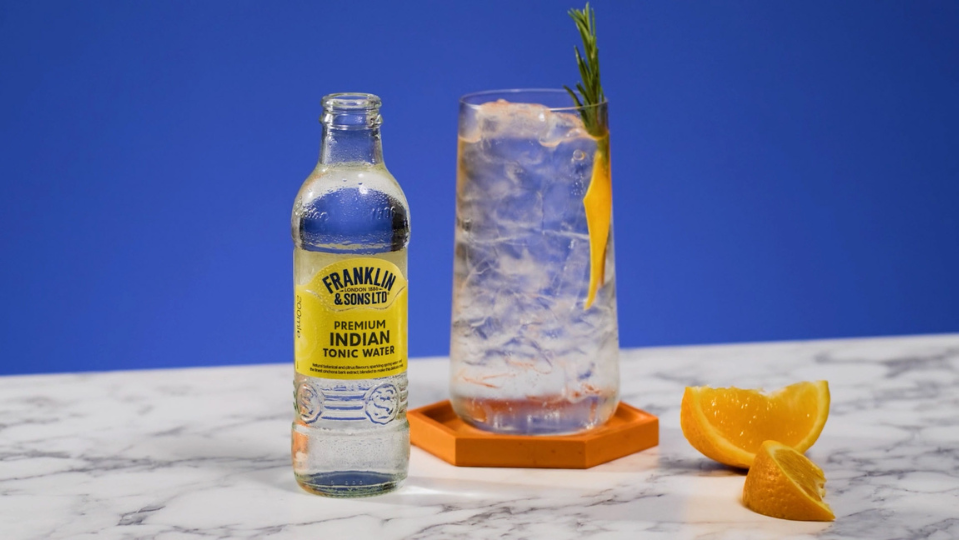 As part of our commitment to great taste and pioneering flavour, we've recently compared our tonics, sodas, and soft drinks in sensory tasting studies – drilling down into every sensory aspect of our remarkable drinks. 
The Franklin & Sons Premium Indian Tonic Water is the first product put through its paces with over a hundred consumers. Respondents found this tonic to have a very balanced carbonation and flavour profile, driving high purchase intent, and complementing and elevating premium spirits. 
Franklin & Sons Premium Tonic Water also earned Gold for Taste, Value, and Design at the 2022 Bartender's Brand Awards, and a Master at the Tonic Mixer & Master Awards last year. The latter competition saw Franklin & Sons secure 10 medals across the range and the title of Tonic & Mixer Grand Master. 
Take a look at the first accompanying video in our ASMR cocktail series, and watch this space for more sensory results… 
INGREDIENTS:
METHOD
Fill a highball glass with ice and add the Rock Rose Gin and top with Premium Indian Tonic Water. Garnish with an orange twist wrapped around a spring of rosemary.
Products Used in Rose on the rocks