Mulled Cider Fizz
With Franklin & Sons Elderflower & Cucumber Tonic Water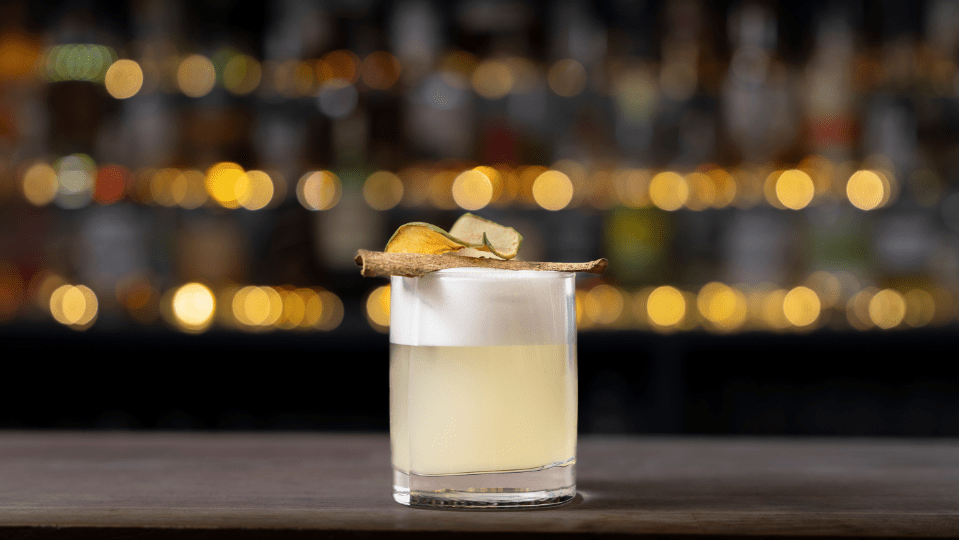 In this gin cocktail, our Elderflower & Cucumber Tonic Water provides a fresh cut through the subtle bitterness of the quinine, so it adds a twist to a standard gin-fizz.
Ingredients:
50ml Gin
20ml Lemon Juice
Egg White
20ml Mulled Cider Reduction
Method
Shake and strain all the ingredients excluding our Elderflower Tonic Water with Cucumber and fine strain into a rocks glass without ice. Top with Franklin & Sons Elderflower & Cucumber Tonic Water and garnish with a dehydrated apple slice and a cinnamon stick.
Products Used in Mulled Cider Fizz