No Gin-ger
With Franklin & Sons Brewed Ginger Beer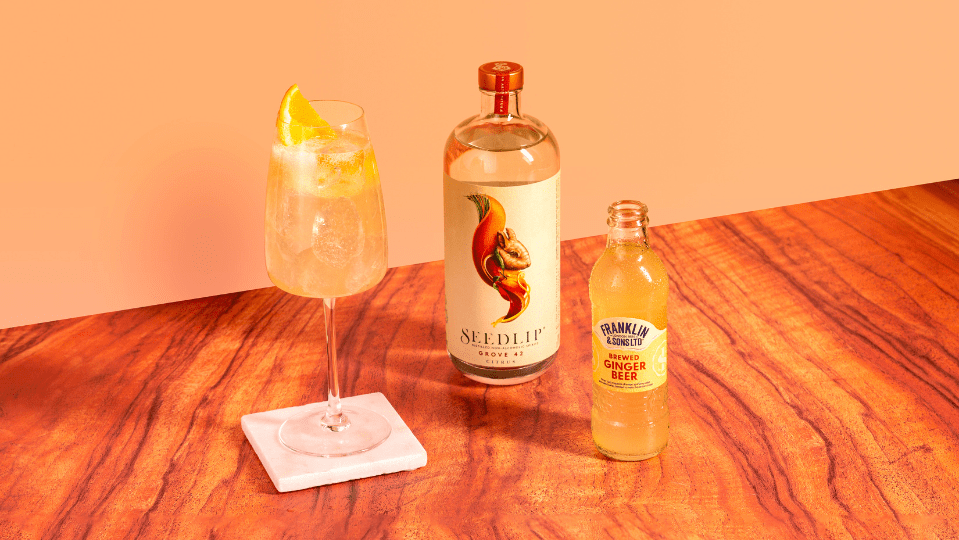 A delicious non-alcoholic cocktail that's full of refreshing flavours. Our Brewed Ginger Beer gives this drink the perfect spicy finish.
Ingredients
• 50ml Seedlip Grove 42
• 1 Orange
• 10ml Lime Juice
• 30ml Orange & Fennel With Black Pepper Cordial
• 150ml Franklin & Sons Brewed Ginger Beer
Method
Pour all ingredients (excluding the Brewed Ginger Beer) into a Wine Glass and then add ice and top with Brewed Ginger Beer. Gently stir the mix and garnish with orange wedge.
Products Used in No Gin-ger