Perfect in Pink
With Franklin & Sons Premium Indian Tonic Water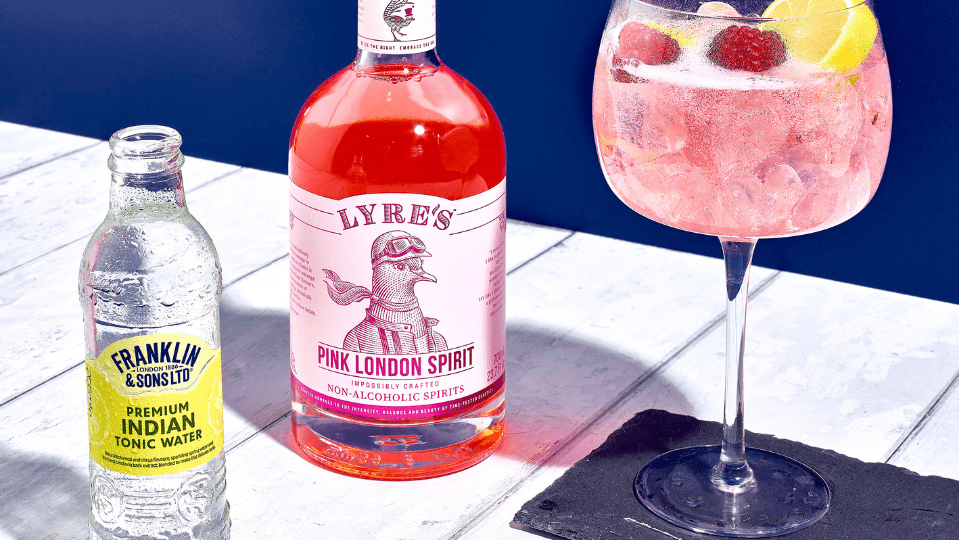 Who doesn't love a pink drink? This refreshing non-alcoholic cocktail offers the flavours of summer berries all year round. Our Premium Indian Tonic Water makes this drink light with notes of citrus.
Ingredients
50ml Lyre's Pink London Spirit
5 Raspberries
1 Lemon
Method
Pour Lyre's Pink London Spirt into a highball glass, and then add ice and top with Franklin & Sons Premium Tonic Water. Gently stir and garnish with raspberries and lemon slice.
Products Used in Perfect in Pink