Rose Tom Collins
With Franklin & Sons Natural Rose Lemonade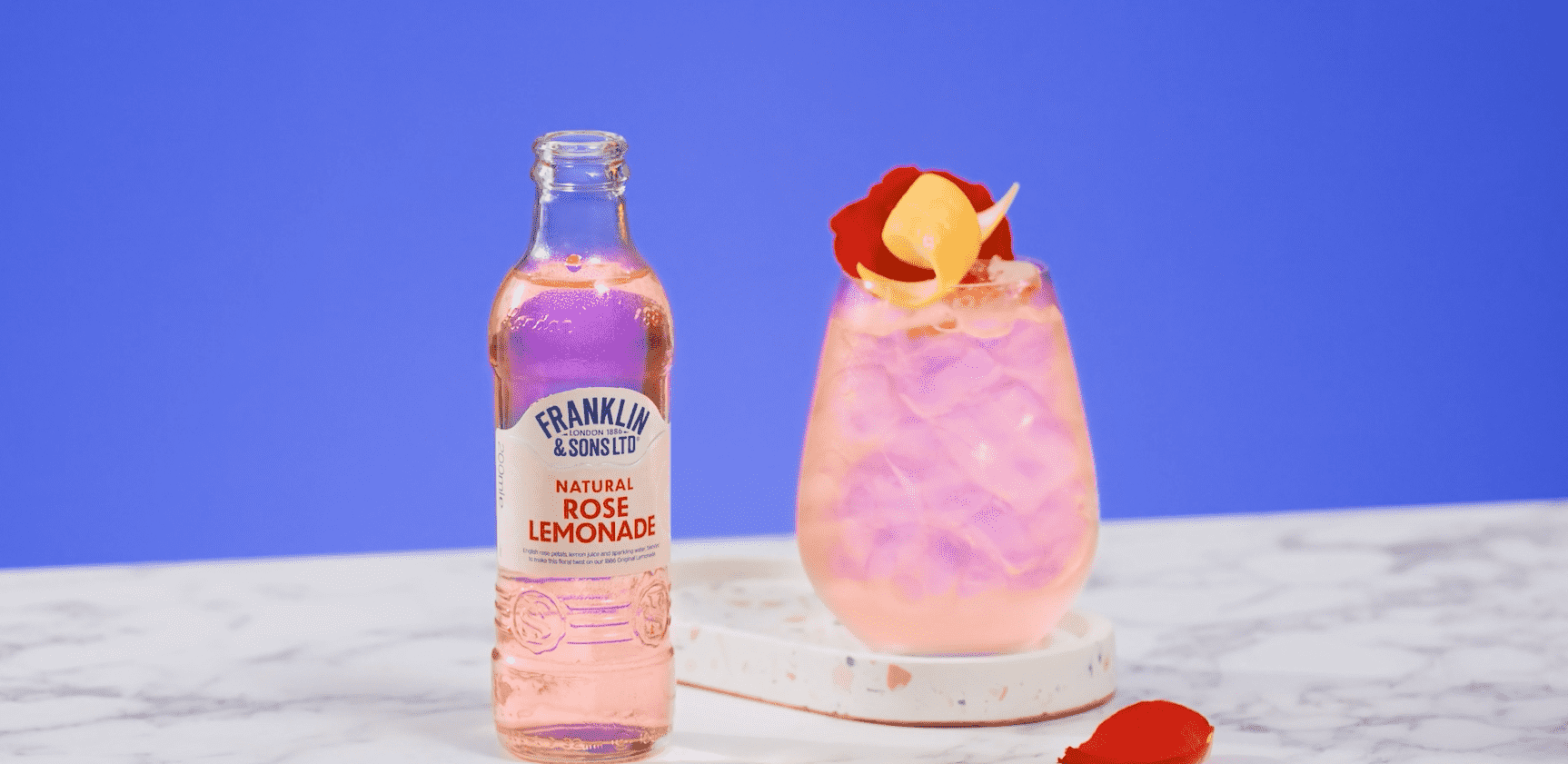 Allured by the appearance of this soft drink, respondents in recent consumer testing loved the appearance of the Franklin & Sons Rose Lemonade, rating it excellent for its pink hue. At the recent 2023 Bartender's Brand Awards, the Rose Lemonade received gold for design and value, and secured a Gold at the Tonic & Mixer Masters 2023.
A show-stopping mixer, add theatre to classic serves like the Tom Collins with this Rose Lemonade. Find floral, summertime flavours complementing a delicate finish that can only be infused from the most remarkable roses.
INGREDIENTS:
50ml London Dry Gin
25ml Fresh Lemon Juice
10ml Sugar Syrup
METHOD
Add ice to a highball glass and build adding all the ingredients, topping with the Natural Rose Lemonade. Garnish with lemon peel and a rose petal leaf.
Products Used in Rose Tom Collins