Royale Ricky
With Franklin & Sons Elderflower & Cucumber Tonic Water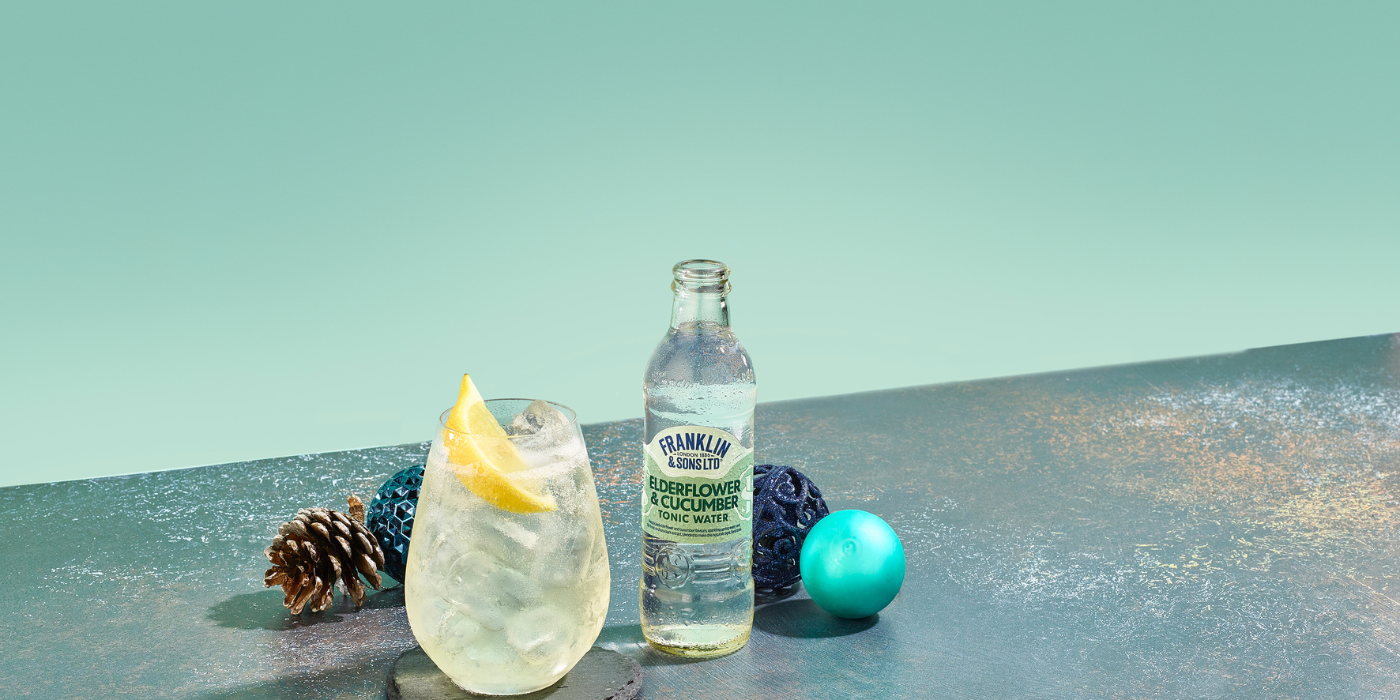 Indulge in the remarkable Royale Ricky cocktail! With every sip, this serve offers botanical, citrus, and floral flavours that are blended in perfect harmony. Raise a glass and savour opulence.
Ingredients:
45ml Gin
10ml Champagne Cordial
5ml Lemon Cordial
20ml Americano Vermouth
Lemon (to garnish)
Method:
Fill a highball glass with ice then gin, champagne cordial, lemon cordial, americano vermouth and Franklin & Sons Elderflower & Cucumber Tonic Water. Gently stir and garnish with lemon to serve.
Products Used in Royale Ricky