Tom Collins
With Franklin & Sons Natural Rose Lemonade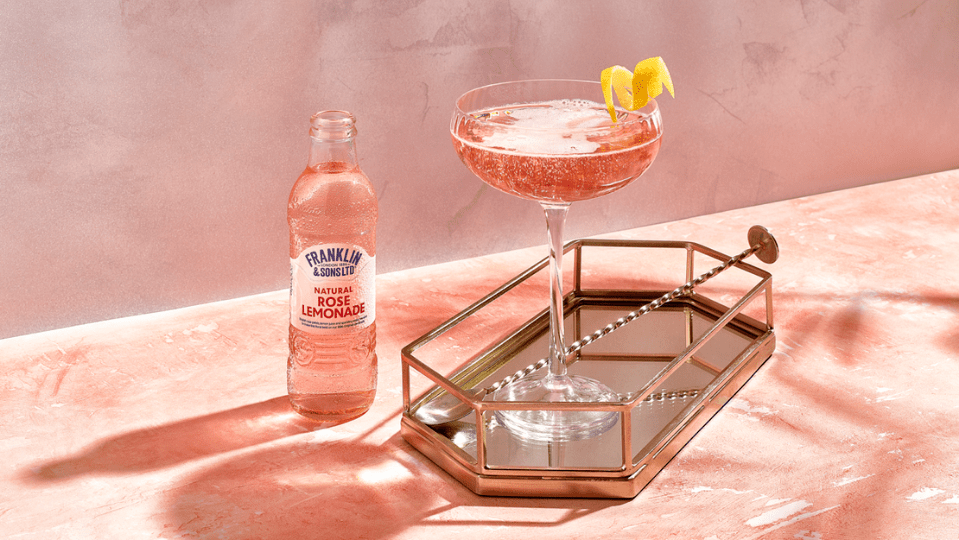 This floral twist on the classic Tom Collins features our Natural Rose Lemonade. The perfect base with rich rose and citrus flavours built into a smooth, rich taste intensity cocktail, with well-balanced acidity and sweetness.
Ingredients:
50ml Gin
Topped with Sparkling Rosé Moscato
Method
Pour the gin and Franklin & Sons Natural Rose Lemonade into a glass of your choice and top it with sparkling Rosé Moscato.
Products Used in Tom Collins