Winter Whiskey Spice
With Franklin & Sons 1886 Soda Water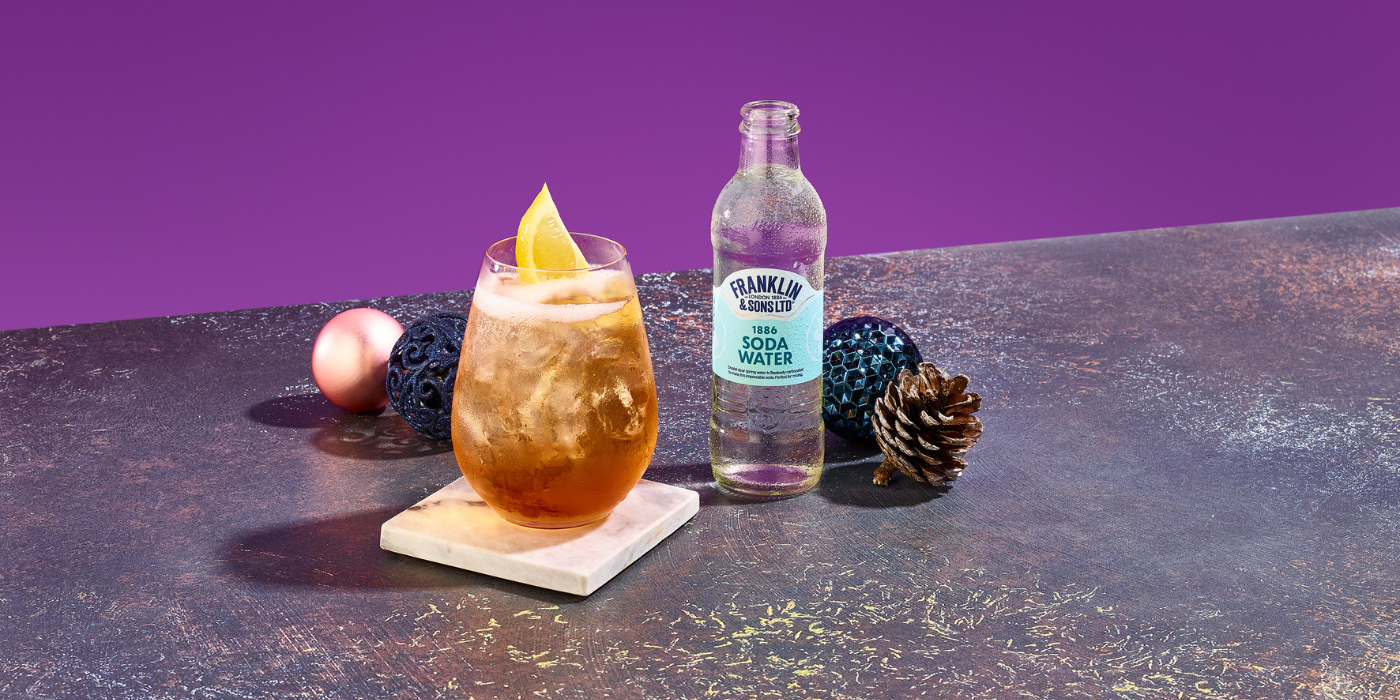 Prepare to experience the rich and warm notes of our Winter Whiskey Spice cocktail. This drink will tantalise your taste buds and ignite your senses.
Ingredients:
45ml Scottish Whisky
2.5ml Passionfruit Syrup
Clove Studded Orange (to garnish)
Method:
Fill a highball glass with ice then add Scottish whisky, passionfruit syrup and Franklin & Sons 1886 Soda. Gently stir and garnish with clove-studded orange to serve.
Products Used in Winter Whiskey Spice