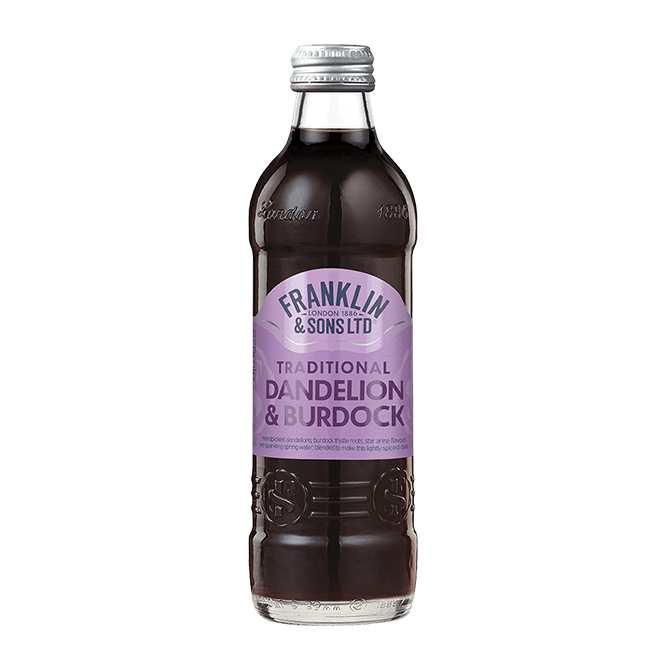 Traditional Dandelion & Burdock
£14.00
A lightly spiced classic, our Traditional Dandelion & Burdock is blended from handpicked dandelions, burdock thistly roots and star anise flavours with sparkling water.
Available in 275ml bottles. 
Read more
8.3g
Carbohydrates*
* of which sugars: 7.9g
0g
Protein, Fibre, Fat & Salt
INGREDIENTS
Sparkling water, sugar, colour: plain caramel, acidifier: citric acid, star anise extract, natural flavouring.
Not What You're Looking For? Try These...