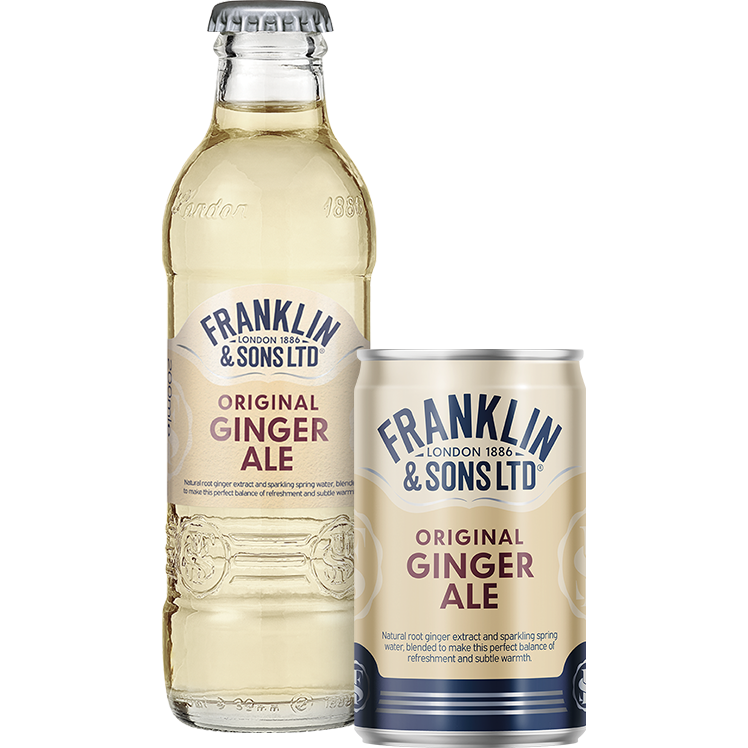 Original Ginger Ale
From £17.00
From £20.00
Bringing a balance of subtle warmth with a refreshing twist, our Original Ginger Ale is a blend of natural root ginger extract and sparkling water.
The perfect pairing for our Original Ginger Ale is with Pisco and Scotch whisky.
Available in 200ml bottles and 150ml cans.
Read more
7.9g
Carbohydrates*
* of which sugars: 7.9g
0g
Protein, Fibre, Fat & Salt
INGREDIENTS
Sparkling spring water, sugar, acid: citric acid; natural flavours, ginger extract, colour: caramel sugar syrup. Gluten-free. Contains no artificial colours, flavours or sweeteners and no preservatives.
Cocktails That Use Our Original Ginger Ale
Not What You're Looking For? Try These...