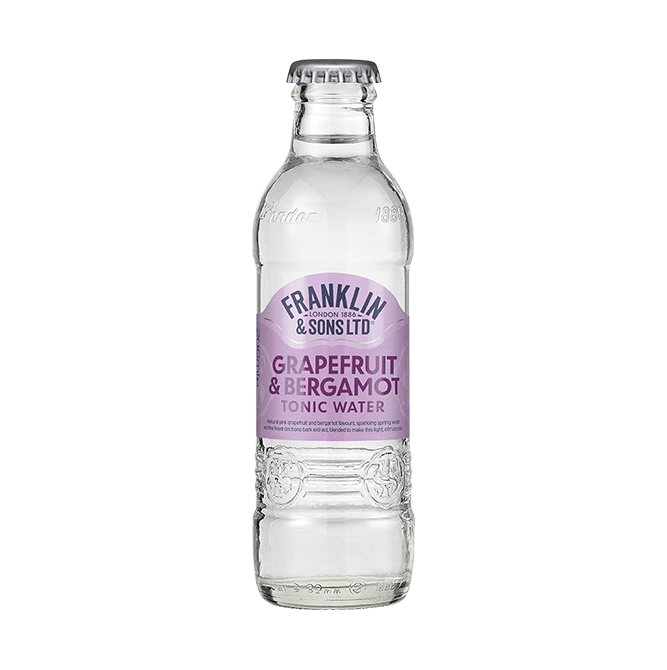 Grapefruit & Bergamot Tonic Water
£20.00
Grapefruit & Bergamot Tonic Water is a light and citrusy flavour which combines natural pink grapefruit and bergamot with sparkling water and the finest cinchona bark extract.
Anything light pairs perfectly with this tonic water, like light rum and Blanco tequila.
Available in 200ml bottles. 
Read more
4.9g
Carbohydrates*
* of which sugars: 4.9g
0g
Protein, Fibre, Fat & Salt
INGREDIENTS
Sparking spring water, fructose, acid: citric acid; natural flavours including quinine.
Cocktails That Use Our Grapefruit & Bergamot Tonic Water
Not What You're Looking For? Try These...