Dark Toffee Cola
With Franklin & Sons 1886 Original Cola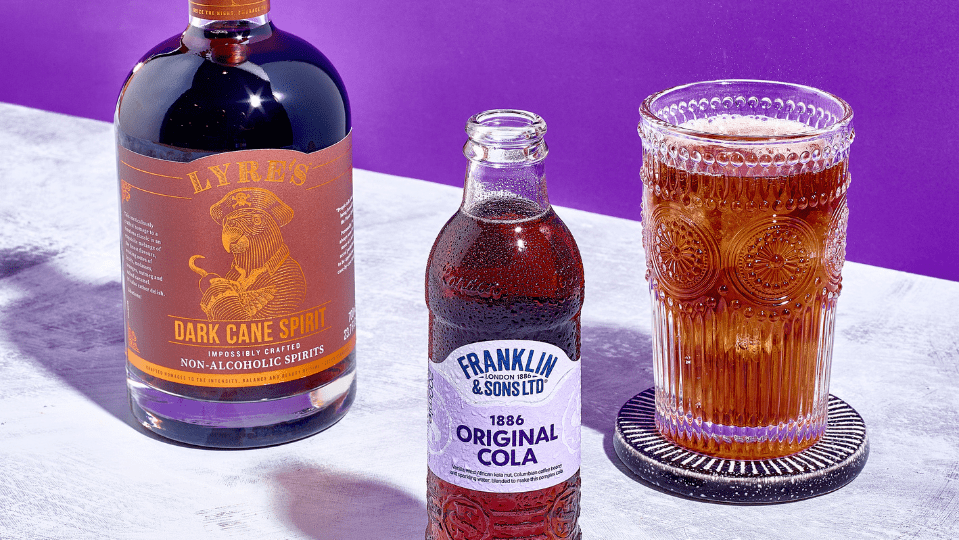 Simple yet remarkable, this non-alcoholic cocktail is the perfect winter warmer with a hint of spice and toffee with the Lyre's Dark Cane. Perfectly paired with our 1886 Original Cola.
Ingredients
50ml Lyre's Dark Cane Spirit
Method
Pour Lyre's Dark Cane Spirit into a highball glass, and then add ice and top with Franklin & Sons 1886 Original Cola and gently stir using a bar spoon.
Products Used in Dark Toffee Cola