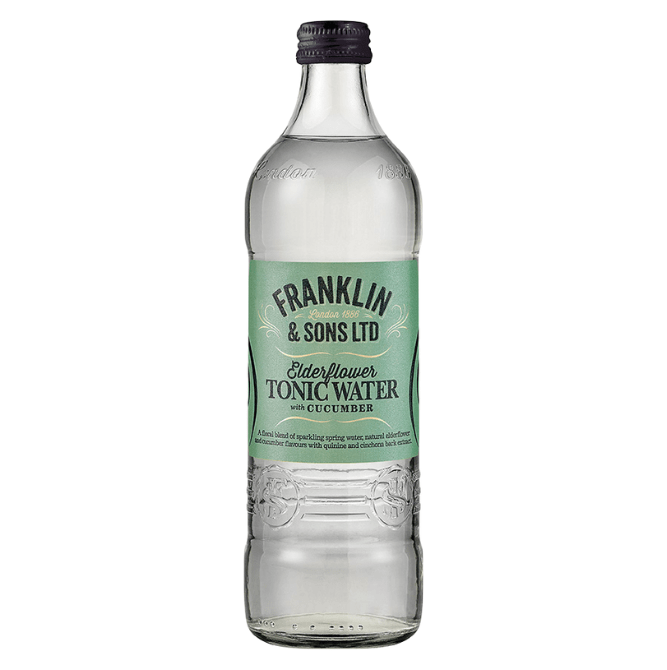 ELDERFLOWER TONIC WATER WITH CUCUMBER (8 X 500ML)
£10.00
Our Elderflower Tonic Water with Cucumber delivers subtle sweetness as the cucumber provides a fresh cut through the bitterness of quinine. Elderflower provides the perfect partner for wine-based cocktails due to its light and natural sweetness.
Read more
4.9g
Carbohydrates*
* of which sugars: 4.9g
0g
Protein, Fibre, Fat & Salt
INGREDIENTS
Sparking spring water, fructose, acid: citric acid; natural flavours including quinine.
Cocktails That Use Our ELDERFLOWER TONIC WATER WITH CUCUMBER (8 X 500ML)
Not What You're Looking For? Try These...